In the ever-evolving world of hospitality management, Legendary Capital has forged strategic partnerships with industry stalwarts, each contributing a unique blend of expertise and commitment to excellence. Among these formidable alliances, the collaborations with HP Hotels, Vista Host, and KAJ Hospitality stand out as beacons of exemplary service and operational prowess. With a shared dedication to personalized guest experiences and an unwavering commitment to service excellence, these partnerships exemplify Legendary Capital's unwavering pursuit of elevated hospitality management.
HP HOTELS
Elevating the Art of Hospitality Management
HP Hotels has a rich legacy of over 50 years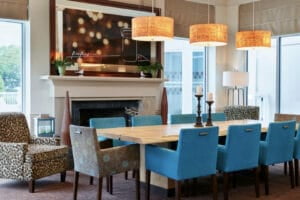 in the hospitality industry, making them a
premier partner in Legendary Capital's pursuit of excellence. HP Hotels is renowned for its comprehensive suite of hotel management services, which optimize operational efficiency and foster outstanding guest experiences.
Jared Bunch, Regional Director of Operations at HP Hotels, expresses their dedication to personalized service and guest loyalty, stating, "Our commitment to personalized service and guest loyalty is unwavering. Our goal is not just to provide accommodations but to create memorable experiences that keep guests coming back."
The partnership with HP Hotels underscores Legendary Capital's commitment to creating personalized service, positive reviews, and guest loyalty, all of which form the foundation for sustained profitability and long-term success.
By putting the guest at the center of everything we do, we build lasting relationships and ensure that HP Hotels remains a trusted name in the industry," said Bunch.
HP Hotels' forward-thinking approach leverages cutting-edge technology and industry best practices, enabling them to optimize daily operations and enhance the guest experience. By staying at the forefront of operational advancements, HP Hotels ensures seamless processes, efficient communication, and streamlined operations, ultimately contributing to the overall success of Legendary Capital's properties.
VISTA HOST
A Proven Leader in Hospitality Management
Vista Host is a leading hospitality management company with expertise in hotel operations, marketing, and revenue management.
"At Vista Host, we have earned the trust of hotel owners and investors through our unwavering dedication to outstanding service and support. Our team of experienced hospitality professionals possesses a deep understanding of the industry, allowing us to navigate challenges and seize opportunities effectively." said Robert McKinnon, Vista Host Director of Operations.
Vista Host's operational divisions encompass all key industry verticals and geographic locations, making them a versatile and invaluable partner. Their focus on technological innovation, industry insights, and robust supplier agreements empowers Legendary Capital's properties with streamlined operations and access to a vast network of resources.
"We prioritize long-term relationships, placing our clients' interests at the forefront of everything we do," said McKinnon.
Moreover, Vista Host's commitment to attracting and retaining top talent ensures the long-term success of Legendary Capital's properties, solidifying their reputation for exceptional guest experiences and operational excellence.
KAJ HOSPITALITY
Elevating Guest Experiences Beyond Expectations
KAJ Hospitality is synonymous with exceptional guest experiences. With a dedication to excellence and an impressive portfolio of upscale properties, KAJ Hospitality stands out as a pivotal partner in Legendary Capital's mission to provide unparalleled service to our valued guests.
Sara Lussman, VP of Operations at KAJ Hospitality, emphasizes their commitment to excellence, stating, "At KAJ Hospitality, our focus is on fostering exceptional experiences for our guests. We understand that every guest is unique, and we take pride in tailoring our hospitality to meet their individual needs."
KAJ Hospitality's expertise lies here, in curating memorable experiences that resonate with guests, driving remarkable bottom-line impacts. Their specialized operational divisions, spanning various industry verticals and geographies, enable them to deliver stellar results for each property under their care.
"We believe that excellence is not just a standard but a continuous journey, and we are dedicated to pushing the boundaries of what exceptional service means in the hospitality industry," said Lussman.
Beyond operational proficiency, KAJ Hospitality is dedicated to attracting and nurturing top talent through innovative training and recruitment strategies. This ensures a sustained commitment to service excellence, further enhancing the value of Legendary Capital properties.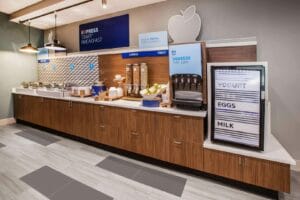 As Legendary Capital continues to shape the landscape of the hospitality industry, its partnerships with HP Hotels, Vista Host, and KAJ Hospitality remain pivotal pillars of success. HP Hotels' dedication to personalized service, Vista Host's proven leadership in hotel operations, and KAJ Hospitality's unwavering commitment to exceptional guest experiences all contribute to the realization of Legendary Capital's mission. These partnerships not only ensure operational efficiency but also reaffirm Legendary Capital's commitment to elevating the art of hospitality management, making each stay an unforgettable experience.